IDA FARIDA - Indonesian Maid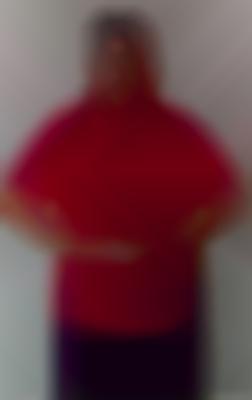 Summary of Spoken Language abilities:
English (Poor, 0 yrs)
Bahasa Indonesia/Malaysia (Excellent, 0 yrs)
null
Additional Skills and Experience:
Other Food Handling Preferences:
Caregiver Introduction
PERSONALITY
Ida Farida is motherly and caring helper. She is polite, kind and responsible. She is ready to accept task from employer and serious to work in Singapore because she needs to support her child and family. She has alreday received 3 doses of vaccinations. Her passport is still processing. 
EXPERIENCE
She has 2 years working experience as a helper in Malaysia and 3 years in Indramayu.
In 2007 - 2009: she worked for Chinese employer to take care 4 years old child, do general housekeeping, cooking, sending and picking up the child to / from school. The employer stayed in 2 storey, 4 bedrooms, 5 toilets and 3 family members. She finished the contract.
In 2019 - 2022: she worked for Malay employer in Indramayu to take care 80 yo Ah Kong. She helped to bathe him, change his diapers, feed him and administer his medicine. She only focued on Ah kong. The employer stayed in 2 storey, 3 bedrooms, 2 toilets, 4  femily members and 2 helpers. Everyday she went home. She didn't continue the contract because Ah Kong passed away.
ABILITY
She can understand and speak little English. She can cook Indonesian food like: cap chye, egg balado, rendang, soto, fried rice, freid noodle, porridge, nasi kuning, gule, opor and others. She is still learning to cook Chinese food in the training center. She is willing to learn more local cooking if the employer guides her. She is afraid of dog. She is keen to take care children and elderly. She is able to lift weight for about 70 kg. She is okay to work in the big house. 
OFF DAY AND COMPENSATION
Her basic salary is $560 and she prefers 1 off day / month. Her gross salary is $626 with 3 off days compensation. Moble phone can be used at night after all working finish.
Previous employment history in Singapore:
Period of Employment
Employer / Country
Work Duties
Remarks
Start Date
End Date
2007
2009
Chinese / Malaysia
Take care 4 yo child, housekeeping, cooking, send & pick up the child from / to school (4BR, 5 toilets, 3 pax.
Finish
2019
2022
Malay / Indonesia
Take 80 yo Ah Kong, she help him to shower, feed & administer the medicine (3 BR, 2 toilets, 4 pax & 2 helpers).
Finish (Ah Kong passed away)
Address:
3 St George's Road #01-101
St George's West Gardens
Singapore
Opening Hours:
Monday - Friday: 10am - 7pm
Saturday: 10am - 5pm
Sunday and PH: Closed