YUSTIANINGSIH - Indonesian Maid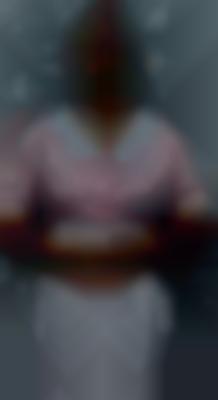 Summary of Spoken Language abilities:
English:Little
Malay:Excellent
Other Food Handling Preferences:
Caregiver Introduction
PERSONALITY 
Yustianingsih is a hard working and humble person. She can work independently. She is afraid of dog. She had received her 3 doses of vaccine in Singapore. Her passport is still in renewal process. 
EXPERIENCE 
She has more than 4 years of working experience in Singapore as a domestic worker.
May 2018 - July 2018: She worked for a Chinese family to take care of an Autism child 16 years old, housekeeping, marketing, and cooking. There were 4 persons in the family. They were Sir, Maam, and 2 children. Employer's house was an HDB with 3 rooms and 2 toilets. She just worked for about 2 months because she could not handle the autism child. 
July 2018 - July 2022: She worked for a Chinese employer to take care of Ah Ma 85 years old (Healthy), housekeeping, washing 2 cars, marketing, and cooking. Employer had a big landed house with 4 rooms and 2 toilets. There were 5 adults in the family. 
ABILITY 
Yustianingsih can speak a little English. She can handle big house and cook Indonesian and Chinese food like steamed fish, steamed egg, fried kwetiau, beef steak, pork soup, soto, rendang, curry, gado-gado, etc. 
BASIC AND OFF DAY COMPENSATION 
Her basic salary is $700. She requests to have 4 sunday off as she wants to go church every sunday. Handphone can be used at night after finish working. 
Previous employment history in Singapore:
Period of Employment
Employer / Country
Work Duties
Remarks
Start Date
End Date
May 2018 
Jul 2018 
Chinese / Singapore 
Taking care of Autism child (boy 16yo), housekeeping, cooking, & Marketing (4pax, HDB 3 rooms, 2 toilets) 
Can't handle autism child 
Jul 2018 
Jul 2022
Chinese / Singapore 
Taking care of Ah Ma 85yo (healthy), housekeeping, cooking, washing 2 cars, and marketing (5pax, landed house with 4 rooms, 2 toilets) 
Finish 
 
 
 
 
 
 
 
 
 
 
 
 
 
 
 
Address:
3 St George's Road #01-101
St George's West Gardens
Singapore
Opening Hours:
Monday - Friday: 10am - 7pm
Saturday: 10am - 5pm
Sunday and PH: Closed