ROSEFTA NURFITRIANA - Indonesian Maid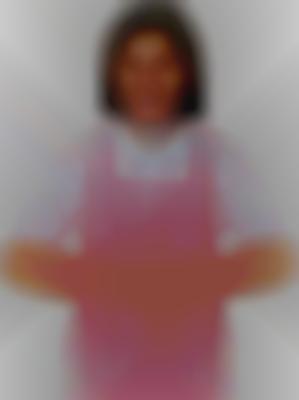 Summary of Spoken Language abilities:
English (So-so, 0 yrs)
Bahasa Indonesia/Malaysia (Excellent, 0 yrs)
null
Additional Skills and Experience:
Other Food Handling Preferences:
Caregiver Introduction
PERSONALITY
Rosefta Nurfitriana is a motherly and pleasant helper. She is ready to accept any new task from the employer because she needs to support her family and child. She has already received 3 doses of vaccinations. She is afraid of dog.
EXPERIENCE
She has 2 years of working experience as a helper in Palembang Indonesia.
From 2019 - 2021: she worked for a Malay employer to take care of 7 and 8 years old children, do general housekeeping, cooking, marketing, and washing car. The employer stayed in landed with 3 bedrooms, 3 toilets, and 4 family members. She finished the contract.
From Nov 2022 - Present: she worked in Singapore for a Chinese employer taking care 7 years old girl, 1 dog, doing general housekeeping, cooking only for her, and sometimes marketing with the employer. The employer stayed in Condo with 3 bedrooms, 3 toilets, and 6 family members. 
ABILITY
She can speak and understand little English. She can cook Indonesian and simple Chinese food like rendang, soto, balado, mie ayam, meatball, fried rice, fried noodle, steamed egg, steamed fish, chicken soup, and porridge. She is also able to make a cake like brownis, lapis and rainbow cake. She is willing to learn more local cooking and follow the recipes. She is keen to take care baby and children.
OFF-DAY AND COMPENSATION
Her basic salary is $550.00 and she prefers 1 off day a month. Her gross salary is $614.50 with 3 off days compensation. The mobile phone can be used at night after finishing work.
Previous employment history in Singapore:
Period of Employment
Employer / Country
Work Duties
Remarks
Start Date
End Date
2019
2021
Malay/ Indonesian
Take care 7 & 8 yo children, housekeeping, cooking & washing car (3 BR, 3 toilets & 4 pax).
Finish
Nov 2022
Present
Chinese/ Singapore
Take care 7 yo girl, 1 dog, housekeeping, cooking only for her & sometimes marketing(Condo, 3BR, 3 toilets & 6 pax
 
Address:
3 St George's Road #01-101
St George's West Gardens
Singapore
Opening Hours:
Monday - Friday: 10am - 7pm
Saturday: 10am - 5pm
Sunday and PH: Closed