RENI SULASTRI - Indonesian Maid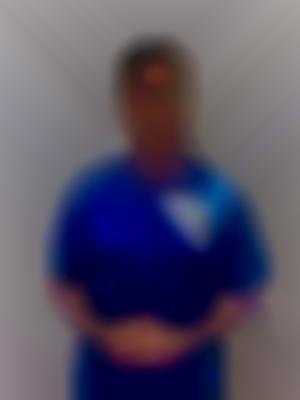 Summary of Spoken Language abilities:
English (Fair, 3 yrs)
Bahasa Indonesia/Malaysia (Excellent, 0 yrs)
Other Food Handling Preferences:
Caregiver Introduction
PERSONALITY
Reni Sulastri is a pleasant and polite helper. She is responsible for her job. She is not afraid of dog. She is keen to take care of the elderly. She is single and wants to fight for her family's future.
EXPERIENCE 
She has 3 years of working experience in Singapore as a housemaid.
June 2016-January 2017: she worked for a Chinese family to take care of children 3 years old and Ah Ma 75 years old. She handled a small house with 3 bedrooms and 2 toilets. The reason why she transferred because the employer did not give her salary.
January 2017-October 2019:she completed her contarct with a Chinese employer to take care of Ah Ma 73 years old and Ah Kong 75 years old. Ah Kong was still healthy but Ah Ma had a broken shoulder, she sat in a wheelchair. Reni helped her to take a bath, change clothes and pampers, and prepare her meal. 
October 2020-January 2021:she worked with a Chinese family to take care of children 5 years old, handle a small dog, housekeeping, cooking, and ironing. There were 5 family members and she was the only helper in the family. She transferred because she can't get along with Ah Ma.
February 2021-Present:she worked for a Chinese family to take care of Ah Ma 83 years old (can walk) and Ah Kong 85 years old (healthy), housekeeping, and cooking. There are 3 family members living in an HDB house with 3 rooms and 2 toilets. 
ABILITY 
She can speak and understand English. She can cook Indonesian food like nasi kuning, sambal egg plant, soto, perkedel, rendang, and curry. She can cook Chinese food like Abc soup, pork soup, sweet and sour chicken, porridge, corn soup, and many others. She is willing to learn more local recipes if the employer guides her.
BASIC AND OFF DAY COMPENSATION 
Her basic salary is $650, with $25 off day compensation and she requests to have two-off day in a month. Handphone is used at night time after finish working.
Previous employment history in Singapore:
Period of Employment
Employer
Work Duties
Remarks
Start Date
End Date
 
 
 
 
 
Address:
3 St George's Road #01-101
St George's West Gardens
Singapore
Opening Hours:
Monday - Friday: 10am - 7pm
Saturday: 10am - 5pm
Sunday and PH: Closed