LIK ANI - Indonesian Maid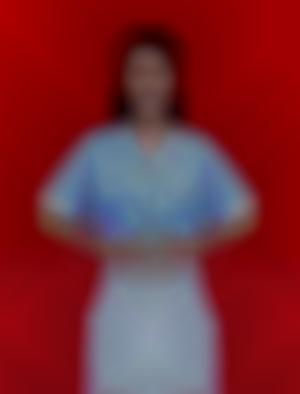 Summary of Spoken Language abilities:
English:Little
Malay:Excellent
Additional Skills and Experience:
Other Food Handling Preferences:
Caregiver Introduction
PERSONALITY
Lik Ani is a motherly and caring helper. She is ready to accept tasks from the employer because she needs to support her child and family. Her passport is ready. She has already received 3 doses of vaccinations. She is afraid of dog.
EXPERIENCE
From 2011-2015: she worked in Indonesia for a Malay employer taking care 2 months baby, 5 years old boy, doing general housekeeping, cooking, and marketing. The employer stayed in 2 storey with 5 bedrooms, 6 toilets, and 5 family members. She finished the contract and she wanted to get married
From 2018 - 2020: she went back to the same employer with the same job scope. She finished the contract
From Sep 2022 - Oct 2022 : she worked in Hongkong for a Chinese Employer taking care of Ah Ma 80 years old (stroke, she is in a hospital), doing general housekeeping and assisting in cooking preparation. For a month she every day went to the hospital to look after Ah Ma. The employer stayed in a Flat with 5 bedrooms, 5 toilets, 5 family members, and 2 helpers. After working for a month Ah Ma passed away then the employer sent her to the agency because the Employer no longer needed a helper. 
ABILITY
She can speak and understand English better than basic. She can cook Indonesian and simple Chinese food like fried rice, fried noodle, egg balado, rawon, soto, stir fry vegetables, steamed fish, steamed eggs, and porridge. She is willing to learn more local cooking if the employer guides her. She prefers to take care baby, children, and the elderly.
OFF-DAY AND COMPENSATION
Her basic salary is $550.00 and she prefers 1 off day/month. Her gross salary is $614.50 with 3 off days of compensation. The mobile phone can be used at night after finishing work.
Previous employment history in Singapore:
Period of Employment
Employer / Country
Work Duties
Remarks
Start Date
End Date
2011
2015
Malay/ Indonesia
Taking care 2 months baby, housekeeping, cooking & marketing (2 storey, 5BR, 6 toilets & 5pax)
Finish/ she wanted to get merried
2018
2020
Malay/ Indonesia
She went bact to the first employer and did the same job scope
Finish
Sep 2022
Oct 2022
Chinese/ Hongkong
Taking care 80 yo Ah Ma (stroke, in the hospital), housekeeping & assisting in cooking preparation (Flat,5BR, 5 toilets, 5 pax & 2 helpers)
The employer no longer need helper
Address:
3 St George's Road #01-101
St George's West Gardens
Singapore
Opening Hours:
Monday - Friday: 10am - 7pm
Saturday: 10am - 5pm
Sunday and PH: Closed