OO WIN KYI - Myanmar-Myanmese Maid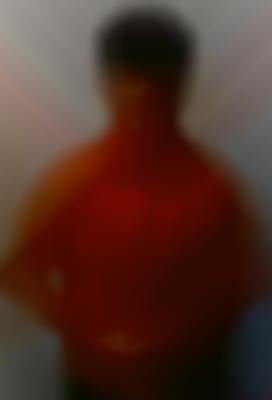 Summary of Spoken Language abilities:
English:Good
Mandarin:Little
Hokkien:Little
Additional Skills and Experience:
Other Food Handling Preferences:
Caregiver Introduction
Win Kyi has 5 years' working experience as a Caregiver in Singapore. She has experience taking care of the Elderly who has Dementia. She also has experience in taking care of Ah Ma with stroke. She does feeding food & medicine, showering, bring toileting, transferring from wheelchair to the bed etc., changing clothes & diapers, bringing Ah Ma for hospital appointments. She is a certified Caregiver with a Certificate in Caregiving of the Elderly Persons (Home Environment). She can speak English well. She can also speak some Mandarin & Teochew. She is a fast learner too. She can be entrusted to take care of the Elderly independently.

She will be suitable for families looking for a trained Caregiver in Eldercare & one who can speak some Mandarin & dialects.
Sep 14 - Jun 15 (9 mths) : Take care of Ah Ma 93+ y.o. healthy & mobile, housekeeping & assist with cooking. Reason for leaving : She has to sleep in living rm. TV is too loud. She only get 2 - 3 hrs of sleep. Not enough rest & sleep. Went home due to lack of sleep. 
Jun 15 - Dec 17 (2.5 yrs) : Work  in a sewing factory in Myanmar. Last time 1st time work in Singapore, had bad experience. Scared. Later, come back to Singapore on Dec 17 due to lack of money to buy land for her family.
Dec 17 - Dec 19 (2 yrs finish contract) : Work in a Japanese family take care of Mdm 65+ y.o.  Mdm has a head injury operation, forget everything, has fall risk due to giddiness, housekeeping & cooking.
Dec 19 - Mar 20 (3 mths) : Take a break after finish contract. Learn driving.
Mar 20 - Aug 21 (1.5 yrs) : Take care 73 y.o. Dementia Ah Ma. Reason for leaving : Ah Ma get more violent & beat her, knock her head & want to jump down. She is scared. 
Aug 21 - Jan 22 (5 mths) : Take care Ah Ma 96 y.o. Dementia, wheelchair-bound at home. She do all the ADLs : Transferring, Feeding, Changing Diaper, Toileting, Showering & Changing clothes & playing toys with Ah Ma. Housekeeping. Reason for leaving : Employer's dog bites, Ex-maid came back.
2008 - 2010 (2 yrs in Myanmar) : Take care of relative Dementia Ah Gong 87 y.o., Worked when she is 16 -18 y.o. due to poverty. Help Auntie support Ah Gong, wash his soiled bed etc.
Previous employment history in Singapore:
Period of Employment
Employer
Work Duties
Remarks
Start Date
End Date
 
 
 
 
 
Home Help Maid Agency was established from the hands of employers ourselves. Through the years of employing maids, we understand the challenges and hopes of every employer in finding a responsible and disciplined maid.
Our hiring processes are strict and personalised, which helps employers find the correct maid to fulfill their expectations and needs.
Our objective is to create a conducive environment and provide necessary help to the maids such that they will lovingly care and tend to your loved ones with a positive attitude, working beyond their contracts.
HOME HELP MAIDS = MAIDS HELP HOME
家助女佣 = 家中好助手!
We are dedicated to provide an ideal and suitable maid for all your needs, with every step of the application process hassle-free and at your convenience.
Feel free to enquire now and to arrange for an interview,
please WhatsApp Janice @ 8168 1063.
For Face-to-Face interviews, you are
welcome to our home office @ Sengkang. (By Appt only)
Do visit our website : homehelpmaids.com

Address:
202B, SENGKANG EAST ROAD, 10-72, COMPASSVALE SOUTH GATE
Singapore
Opening Hours:
Daily (including PH) : 10am - 10pm (By Appt only)