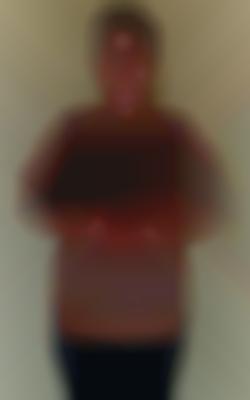 Summary of Spoken Language abilities:
Additional Skills and Experience:
Other Food Handling Preferences:
Caregiver Introduction
EPAH IS AN EX-SAUDI MAID. SHE HAS A TOTAL OF 6 YRS WORKING EXPERIENCE IN ABU DHABI & KUWAIT. SHE HAS WORKED IN BIG HOUSES BEFORE AND SHE IS A CAPABLE HOUSEKEEPER. SHE ALSO HAS EXPERIENCE TAKING CARE OF NEWBORN BABY. SHE CAN COOK ARABIAN & INDONESIAN FOOD TOO.
SHE WILL BE SUITABLE FOR FAMILIES LOOKING FOR MAIDS WHO HAS EXPERIENCE WORKING IN BIG HOUSES OR HAS EXPERIENCE TAKING CARE OF NEWBORN BABIES.
FEEL FREE TO LOGIN TO VIEW HER SELF-INTRODUCTION VIDEO.
FOR ANY ENQUIRIES & TO ARRANGE FOR AN INTERVIEW, YOU MAY CONTACT JANICE BY WHATSAPP TO 8168 1063.
Previous employment history in Singapore:
Period of Employment
Employer
Work Duties
Remarks
Start Date
End Date
 
 
 
 
 
Home Help Maid Agency was established from the hands of employers ourselves. Through the years of employing maids, we understand the challenges and hopes of every employer in finding a responsible and disciplined maid.
Our hiring processes are strict and personalised, which helps employers find the correct maid to fulfill their expectations and needs.
Our objective is to create a conducive environment and provide necessary help to the maids such that they will lovingly care and tend to your loved ones with a positive attitude, working beyond their contracts.
HOME HELP MAIDS = MAIDS HELP HOME
家助女佣 = 家中好助手!
We are dedicated to provide an ideal and suitable maid for all your needs, with every step of the application process hassle-free and at your convenience.
Feel free to enquire now and to arrange for an interview,
please WhatsApp Janice @ 8168 1063.
For Face-to-Face interviews, you are
welcome to our home office @ Sengkang. (By Appt only)
Do visit our website : homehelpmaids.com

Address:
202B, SENGKANG EAST ROAD, 10-72, COMPASSVALE SOUTH GATE
Singapore
Opening Hours:
Daily (including PH) : 10am - 10pm (By Appt only)