APRIYANTI - Indonesian Maid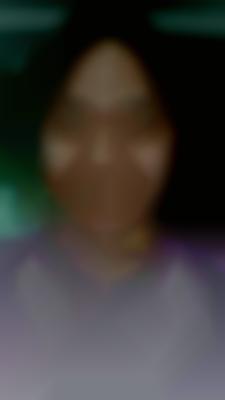 Summary of Spoken Language abilities:
English:Poor
Malay:Excellent
Other Food Handling Preferences:
Previous employment history in Singapore:
APRIYANTI - TRANSFER HELPER GOOD IN CHILDREN CARE
SHE REQUESTED FOR:
1 OFF DAY WITH COMPENSATION
WILLING TO LOOK AFTER MOBILE ELDERLY
WILLING TO LOOKING AFTER CHILDREN AGE 2 YRS OLD AND ABOVE
SHE WILLING TO LEARN TO COOK AND HANDLE PORK BUT SHE CANNOT EAT PORK
SHE IS NOT SCARED OF DOG
SHE CAN ONLY SPEAK MALAY AND BASIC ENGLISH 
EMPLOYMENT HISTORY:
Employer 1: 17/10/2019 - NOW - MALAY FAMILY
MAIN DUTIES: Taking care 2 children age 7 and 10 now. 
DAILY ACTIVITIES:
Wake up at 6am 
Clean the house 
Prepare for the children to go school
Bathe the children 
Send the children to school 
Do laundry 
Clean the house: dusting, sweeping and moping, cleaning the bedrooms and toilets 
Cook lunch for the children 
Fetch the children at 1:30pm 
Give the children Lunch 
Iron the clothes 
Bathe the children 
Heat up the food for dinner 
Give the children dinner 
Serve employer dinner 
Clean kitchen 
She sleep with employer children 18 and 16 yrs old 
Type of employer hse: hdb 3br and 2 toilets 
7 person in the house: mam, sir and 5 children 
Reason for leaving : completed 2 yrs contracts
She also work in indonesia for 5yr, main job mostly cleaning and cooking 
she can cook:
Malay food: curry lemak ayam masak merah soup, nasi goreng mee goreng nasi lemak. 
FOR MORE INFO ABOUT APRIYANTI, KINDLY CONTACT IERFAN AT 89519589
LIVING WELL MAID AGENCY - LIVE WELL SLEEP WELL
Living Well Maid Agency began operations in February 2017. Our main focus is to help out families in need of a foreign domestic worker (FDW) in their daily affairs. The FDW must be someone capable of fulfilling the specific requirements and meet to the expectation of the family. We strongly believe that everyone deserves to live a good and happy life. We will do our best to ensure the foreign domestic worker provided will serve you well and give you peace of mind. With that in mind, you will be able to live your life to the fullest in line with our company name of "Living Well".
LIVE WELL, SLEEP WELL
Living Well Maid Agency Vision: To be known as a honest, trustworthy and reliable maid service provider.
Living Well Maid Agency Mission: We are committed to understanding both the requirement of the employer and the capability of the domestic helper. We ensure a suitable match for both parties.
Address:
810, GEYLANG ROAD, 03-80, CITY PLAZA
Singapore
Opening Hours:
Tuesday to Friday 11am to 6pm
Saturday and Sunday 11am to 3pm
We are closed on Monday
Contact Us:
EA PERSONNEL NAME / REGISTRATION NO. / OFFICE / CONTACT
ierfan / R1763885/ City Plaza (Main) / 89519589
Sandra / R1762493 /City Plaza (Main) / 89519589