JOSOL RUBIELENE TEODORO - Filipino Maid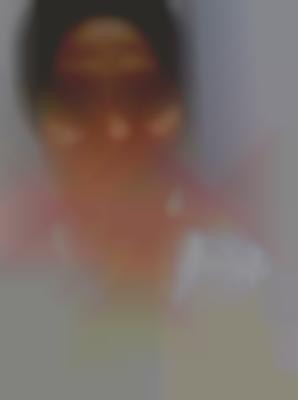 Summary of Spoken Language abilities:
Other Food Handling Preferences:
Caregiver Introduction
For more info about Rubielene
Please WhatsApp Ann OR SMS @ 87108800
Rubielene is Single and a Catholic
She can do housework, can cook simple Arabic, Indian and Filipino dishes. She is hard-working, obedient, polite and willing to learn more from the employer. She wants to work in Singapore to earn money and support her family.
EMPLOYER 1
Country: ARAB
Employer Nationality: ARAB FAMILY - 2 YEARS - COMPLETED CONTRACT
Start year: 2017 - 2019
Duties: COOKING, BAKING, MARKETING AND HOUSEWORK
House Type: LANDED
Food can cook: ARABIC FOOD
EMPLOYER 1
Country: SINGAPORE
Employer Nationality: INDIAN FAMILY - 1 YEAR AND 11 MONTHS - EARLY COMPLETED CONTRACT
Start year: DEC 2019 - NOV 2021
Duties: COOKING, MARKETING, HOUSEWORK, TAKE CARE OF CHILDREN AGED 13 AND 10 YEARS OLD
House Type: HDB
Food can cook: INDIAN FOOD
EMPLOYER 2
Country: SINGAPORE
Employer Nationality: INDIAN FAMILY - 1 YEAR AND 5 MONTHS - EMPLOYER WILL BE RELOCATED FOR WORK
Start year: NOV 2021 - APR 2023
Duties: COOKING, MARKETING, HOUSEWORK FOR MDM AND SIR, CHILDREN AGED 22 AND 20 YEARS OLD (TEMPORARY VISITING SINGAPORE AS THEY ARE STUDYING OVERSEAS)
House Type: CONDO
Food can cook: INDIAN FOOD
Previous employment history in Singapore:
Period of Employment
Employer
Work Duties
Remarks
Start Date
End Date
 
 
 
 
 
Having 10 years of expertise in the industry, Singapore Manpower Services Pte Ltd (License No: 10C4337) is one of the leading recruitment agencies in Singapore, specializing in both foreign workers and foreign domestic workers placements.
Partnering with a vast and comprehensive network of overseas licensed recruitment agencies in the Philippines, Myanmar and Indonesia, our clients will definitely be satisfied with our wide selection of FDWs.
Not only for the quantity, but, we also aim to provide the best matching of FDWs to suffice with our clients' everyday lifestyle requirements in the areas such as general housekeeping, cooking and caregiving by having a systematic and professional approach in carefully selecting our candidates.
Our service-oriented team dedicate themselves in responding to the needs for both our clients and our FDWs proactively to ensure harmonious and long term working relationships.
Feel free to contact us now for a non-obligatory discussion to find out more.

Address:
200, JALAN SULTAN, #05-02, TEXTILE CENTRE
Singapore
Opening Hours:
Mondays to Fridays : 11:00 am to 7:00 pm,
Saturdays : by appointment only,
Sundays : closed